The mercury is dipping...

How can it be so cold at two p.m.? I put on sweater, cape, hat, gloves, and follow the cats outside. There is evidence everywhere that water does, indeed, freeze at 32 degrees. Last night was the end of the line for some of my plant friends, and it is thrilling in a morbid sort of way. My mullein, beloved weed of Frog Holler, has merely been flocked by Jack Frost, thank god. It can handle everything but hail...


The cats look twice as big as they did this summer, but it's all fluff. They demand that we go on our "walk" into the woods. There are generations of pine and cedar needles on the forest floor, and that's the happy bed just where some cute little mushroom friends have popped up.


Since I'm talking about the immune system here, I have to say that mushrooms are the most powerful medicine out there. They aren't used much in America, but in Japan they are standard adjunct therapy to chemotherapy. They can help battered immune systems like those of the post-chemo patient, and they can also rev up the immune system to fight some cancers before they get out of control. On an everyday level, they kick the ass of wintertime invasions by colds and flus, and I find them especially helpful for getting a sluggish immune system to wake up and get you TOTALLY over a cold that is hanging on too long. Maitakes, shitakes, and reishes are the big players here, though there are literally thousands to choose from. You can take caps, a tincture, or, shoot-- you can cook with them. The only reason I don't take them more often is the expense. They cost their weight in gold, at least.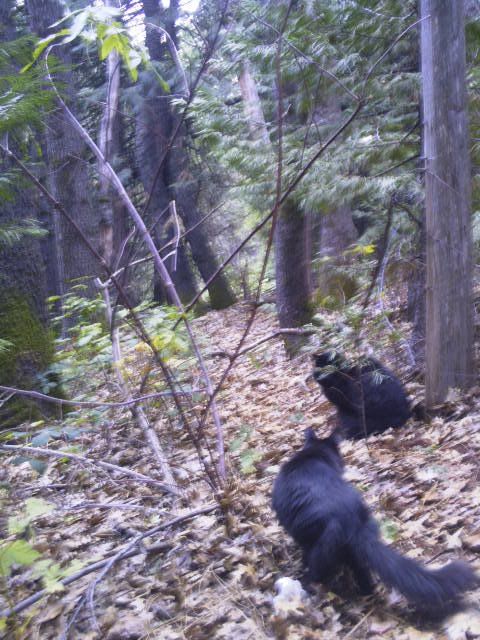 That oak up there is bare,and those clouds are the crystal white ICY kind of clouds... they make me think of snow, that dream that sometimes visits us in the foothills. Part of me hopes we'll have the snowiest winter since 1886 (a century in which, if the old photographs don't deceive me, it snowed six or seven feet a day), but part of me is thinking of power outages and playing "find the draft" in the blanket tent that is our winter living room (as in, find the draft and plug it up, please, I'm freezing). Sometimes I kick myself for not renting a place with a wood stove. But then again, I never was too handy with that ax.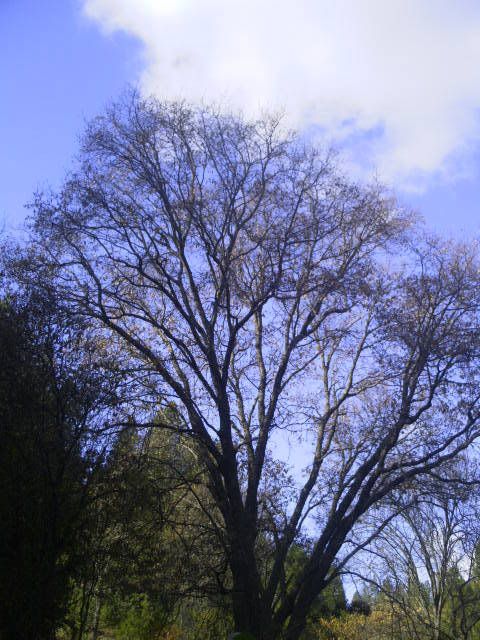 The edges of the little stream have frozen, and the reflection of the clouds in the ice crystals is somewhat psychedelic.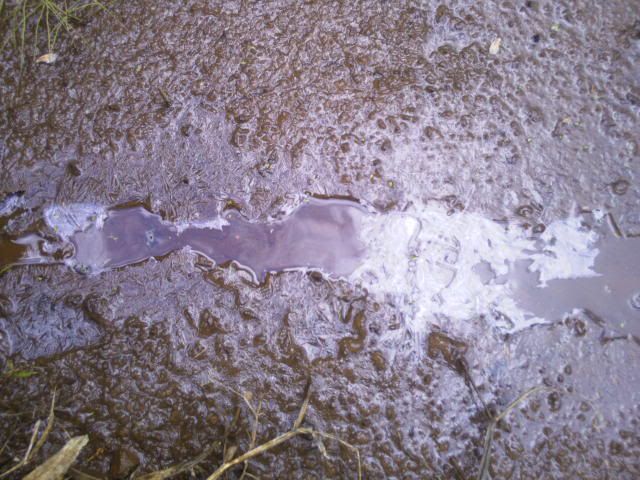 Poke (Phytolacca), my darling of the underworld, aka the lymph system. I love how her ghoulish rhubarb-red stalks and almost purple-black berries haunt the stream bed all summer. The root is taken-- very cautiously-- to help with congested lymph issues, especially mastitis, but watch it, cause too much and you will be clearing nothing but the contents of your stomach. I've used her to go deeply into fiction writing, just taking a few drops and following the journey with my pen. I was surprised that the darkest and deepest parts of my psyche look something like Los Angeles. What does this say about America? Anyway, she's my kind of gal, beautiful but deadly. And, today... dead!


All this freezing brings me to my kitchen tip for the day, which is very simple: POWDERED GINGER.
You can get this cheap, especially if you buy it in bulk. I cannot get through the winter without it. If you come inside frozen to the bone, you just put a teaspoon of this in hot water and you're good to go... you don't even need to wait for tea to steep! And, by the way, it is WAY stronger than any of those wimpy ginger teas out there. Of course you can dress it up and add honey, milk, or put it straight in your coffee. I like to heat up in vanilla rice milk for a kind of chai-like effect.
Staying warm is the most important thing in the winter, cause germs just LOVE it when it's a little cooler inside your body. If you heat up your core, they won't have a chance. Powdered ginger does this even better then fresh, which (like some chili peppers) can push the heat away from the center of the body and give you a temporary feeling of extreme heat but ultimately leave you cool. (Thus, the craze for extra hot chilis in extra hot countries.) The powdered ginger, on the other hand, starts a little fire inside that you can feel going for hours. It's also perfect for nausea or carsickness, and menstrual cramps. So if you end up taking a road trip to see your parents this Christmas while riding the cotton surfboard, pack that ginger! You can always get some hot water from the gas station (for reals, it's on the coffee machine) and make yourself a cuppa right there.
The spice cabinet, my favorite source of medicine. That's ginger on the middle shelf...