Today I have the pleasure of introducing you to a great friend of the mine, miss Vitex Agnus-Castus. She comes to us from Europe, where she has been used for over 2,000 years by savvy kitchen witches. These days she grows well anywhere in the world where she can have a long hot summer, including my very own Sierra Foothills. Her pretty purple flowers turn to small, hard-shelled berries at the end of the season, and these are the source of her medicine.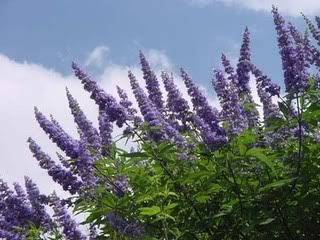 I first met Vitex when I was in my mid-twenties, and PMS was taking over my life. I was a basket case for up to two weeks before my period: socially phobic, bloated, angry, and depressed-- even the check-out at the grocery store could be a traumatic event.

Luckily, I took the advice of a friend, and ended up in the office of a local herbalist. I knew a little bit about herbs at this point, but the relationship I developed with this witchy woman would make me passionate about the plants forever.

After hearing about my symptoms, my herbalist immediately thought of Vitex, in combination with some liver clearing herbs.




Within a few months, my period was arriving on the scene after just two days of feeling the moody blues. Down from two weeks to two DAYS??? I was in total awe of the transformation that had occurred.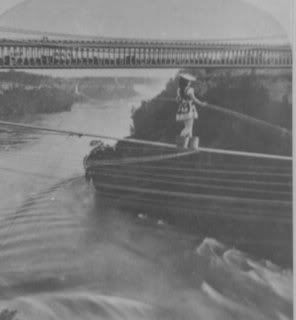 So how does this wonderful herb work?

These days, when we hear the words "plants" and "hormones" in the same sentence, it is usually because someone is referring to a "phyto-estrogen" (translation: plant estrogen) such as soybeans or black cohosh. Plants can supply a mild form of estrogen that keeps things stable during menopause, alleviating common symptoms like hot flashes and vaginal dryness. Black cohosh is probably the most frequently prescribed herb for women who need some support but want to avoid taking a synthetic hormone, or "HRT".

Vitex falls into a different category altogether. Current science believes that it acts so well on the hormonal system because it actually normalizes the function of the pituitary gland, a pea-sized gland behind our third eye that has massive influence over the ever shifting hormonal tides in our bodies (think the Wizard in the Wizard of Oz).





If we are in good health, we want to put on our glitter roller skates and ride the happy estrogen tide during the first half of our cycle (from the last day of our moon to just after ovulation). Estrogen wants us to stay up all night talking and dancing, making new friends and starting projects.




In the week and a half or so leading up to our period, however, progesterone sets the tone, making us more prone to a grocery shopping marathon and a retreat under the covers with a good book. ("Progesterone", after all, comes from the roots "pro" and "gestation", and nothing can gestate without warmth and comfort!) If estrogen levels remain too high at this time, conflict ensues.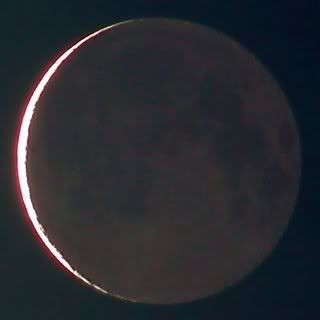 Estrogen, so much fun when it was party time, is now like a hyper roommate who comes home and bounces on your bed at eleven p.m., begging you to come out and play. Overstimulated, you may be tempted to override your natural impulse to take it down a notch, eventually overextending yourself and ending up cranky and burnt out.

Excess estrogen can also increase the classic PMS symptoms of tender breasts, water weight gain, headaches, moodiness, lethargy, mad rages followed by deep regret... you name it.

Not only that, but in the long run, estrogen acts as a "builder" hormone, and if there is too much of it around it will create structures in the body, even if they are not necessary or desirable: uterine fibroids, fibrocystic breasts, and endometriosis are all creations fed by long term dominance of estrogen.

As sobering as the excess estrogen scenario may be, we are lucky in that this is actually considered one of the easier problems to treat herbally. The nice thing about Vitex is that it is considered an "amphoteric" herb, a very pretty word which means "normalizing". The dance of hormones is a very complex one, but she acts in a unique fashion: she will artfully raise that which is low and lower that which is elevated-- depending on the individual situation.




A classic pairing is Vitex is with Burdock (articum lappa) because Burdock so neatly addresses both the liver and digestive systems, which serve as the sorting and disposal service for our expired hormones. Even if you have a perfectly functioning pituitary gland, you can't get far without a healthy liver. If this vital, under-appreciated organ is congested and the digestion is backed up, these hormones can accumulate and actually re-circulate-- and it's a bad scene when there are uninvited hormones at your party!

(Your liver also loves it, by the way, if you cut out the alcohol and drugs, fried foods, preservatives, and dump your controlling boyfriend.)

Another artful combination is Vitex paired with pomegranate concentrate and rosewater. Pomegranates, which just so happen to look like bejeweled ovaries, are reputed throughout the Middle East to balance a lady's hormones. Rosewater is a staple in Middle Eastern desserts, and rose is brought into medicine in all cultures whenever there is gentleness and self-love needed for healing. (Think "bed of roses".)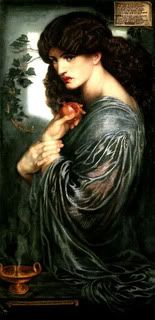 You can also make it as a tea or grind it up with your pepper (it's mildly peppery itself), but since you are going to want to have a consistent long term relationship with her, I recommend using a tincture, 2-3 droppers full, twice a day. Give it at least two moon cycles before expecting a radical change. It sounds like a long time to wait, but cyclical patterns just can't be changed in a linear fashion!




PMS is not the only hormonal crisis where Vitex can lend a hand: you can confidently recommend her to your friends who are getting off birth control and wanting to normalize their erratic cycles; to your cousin who just started her period and does not have a regular cycle yet; and to that same cousin, boy or girl, who is suffering from teenage acne caused by widely vacillating hormones.

For that baby crazy girl, Vitex is known to help with fertility issues because she regulates the levels of prolactin, the hormone needed for fertility. My forty year old friend recently gave me her stash of Vitex with a stern warning that it was the very batch responsible for her pregnancy!




Strangely enough, though I have never read this in an "official source", all of my girlfriends agree that Vitex fans the flames of passion in the bedroom. So how did she come by the nicknames "Chaste Tree", "Chasteberry", and "Monk's Pepper"? In fact, Vitex seems to have the opposite effect on men, as she was a good friend of celibate monks in Medieval Europe, who used her to lower their libidos. I haven't met a modern man who will volunteer for an empirical study, however...

On top of everything else, modern research shows that Vitex actually raises dopamine and seratonin levels, which makes her an effective anti-depressant. Fifty-percent of you reading this are on some form of anti-depressant, so why not kill two birds with one stone and try Vitex instead? (sorry birds, it was just an expression.)

Stick with her and she will support you, ladies. Let me know how she changes YOUR life!