Good morning from the smoky haze that is Northern California! For those of you who haven't been following the news, our tinder-dry state is now lit with 800 wildfires, most started by a dry lightening storm last weekend. The air has been choked with smoke in Nevada County all week long, and everything is bathed in a surreal orange light. Though we are not among those unlucky ones who have to worry about our homes going up in flames, we (I will speak for the collective) are grumpy, irritable, and sick of being trapped inside hiding out with the air conditioner when we should be enjoying the lovely summer days! The news is advising everyone to avoid exercising outside, and many people are wearing masks. Now I especially hate being stuck indoors... it's just not in my nature. Add to that a nasty case of PMS, which is just begging for a long hike or a swim in the river, to massage that liver and get those stagnant hormones moving along... even the inside of our house is smoky, so I am hardly inspired to disco dance to my favorite 45s. Grrrrrr!




One unexpected benefit is that the smoky skies are tempering the blazing sun, and all my plants are doing just dandy! Those of you reading this on the East Coast or in the Midwest take your humid, overcast summers for granted; but those of us in inland California negotiate with a powerful, sometimes deadly sun, and no rainfall from May til October... at least! That intensity does make for some awesome wild medicine plants-- like the tough-as-nails Grindelia or Yerba Santa-- but it is a force to be reckoned with in the domesticated garden.

And speaking of plants (aren't I always?) I wanted to add a note to my last posting, on the topic of Motherwort. The blogger Wife Mother Maniac" (I love it!) shared this with me:



"Motherwort is really good for mothers who are feeling psycho, impatient, overwhelmed, and who need a quick but gentle relaxing type of mood adjustment. A blessed plant indeed."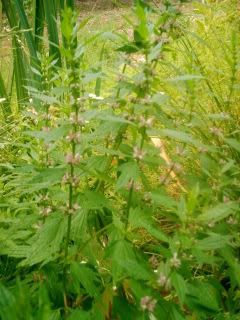 I know there'e someone out there who needs to hear that right now!!! Maybe you have a to-do list a mile long AND a willful two-and-a-half-year-old? Or a colicky newborn? (How do you ladies do it?!?!)

Someone commented that they had never seen an Elder, and I felt I should do a little better then just showing a picture of my baby plant. so I walked up the hill and took a picture of our local Queen Elder. She's kind of... I can't really think of a nicer word than "shrubby"!... which is typical of Elders, although sometimes you'll see ones that look like nice neat little trees.


She is in full bloom right now. Her flowers heads have an unusual, sweet, slightly medicinal scent, which I've grown to adore-- and she is excellent medicine, as I mentioned previously. Funny thing that she is blooming right now, in the middle of all of our smoke, because she has a special affinity with the lungs. Elder flowers are a key ingredient in the diaphoretic (sweat-inducing) tea I talked about in my previous posting (Elder, Yarrow, and Peppermint, drank hot when a fever is coming on); she is also used as a steam for the lungs or for working with chronic lung issues. I read she is very effective with infants and lung issues, although I don't have any personal experience in this area: does anyone have any stories to share???


Elder flowers are also used cosmetically, for toning and softening the skin of the face. You can steep the fresh or dried blooms in Witch Hazel to make a Beauty Potion fit for a princess. They are absolutely bursting with magic, as our ancestors (both European and Native American) knew well, and I like to incorporate things both practical and magical into my beauty routines. Beauty, after all, is not merely the sum of refined pores + a flawless T-Zone; it takes an extra dose if je-ne-sais-quoi to really charm that mirror!

On the subject of Beauty, I just devoured a fantastic book this weekend:

Fairest

by Gail Carson Levine. It's about a young girl born into a society which appreciates two things above all: a fine voice and a pretty face. Her voice is the loveliest in the whole kingdom of Ayortha, but her face is repulsive to everyone except the Gnomes! She ends up falling into the life of the Court and getting into a whole mess of intrigue there... princes, princesses, and a very perplexing Magic Mirror... an enchanting page turner with real heart.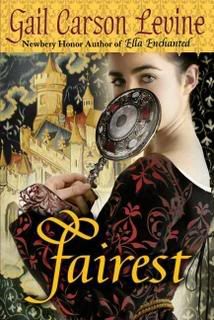 It's been a while since I wandered into the Young Adult Section, and boy howdy have I been missing out some great books! It seems like Harry Potter is only the tip of the iceberg of new magical literature for young people... Many thanks to my friend Daphne, whose voracious appetite for books, and titillating reviews, re-ignited my hunger to read.



Here's wishing you clear skies for summer adventures, and clear eyes to see Truth from Fiction!