Follow me down to the river, my friend; so wild and so free, til the Summer ends...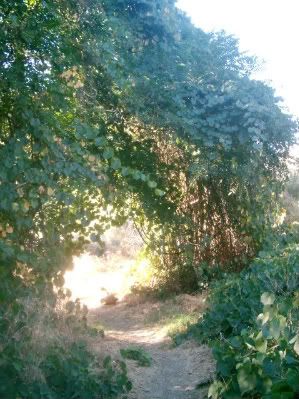 Inland California: Oaks like land-locked octopuses, striking poses against a clear blue sky. California girl: Oak silhouettes imprinted behind my eyelids like tattoos. Windy, twisty Oaks were the first trees I knew. Shading me as a baby on a picnic blanket; scraping my eight-year-old knees as pulled myself up through their branches to reach the highest lookout; sheltering me as a teenager on my wild and secret missions in the hills. Each one a mystery; sculpted from wind, rain, drought and the Milky Way. Each one familiar; many-armed, welcoming.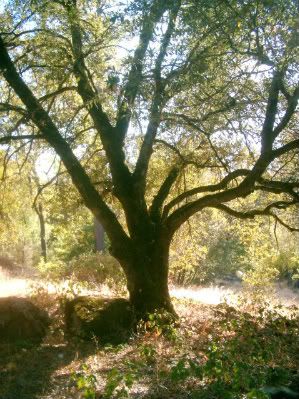 Inland California, late Summer. The smell of bleached white grass and pungent Artemesia; the musky damp of the creeklet which winds through impentetrable Blackberry vine shade. A winding path that snakes over boulders and forest duff, turning to soft sand as it approaches the riverbed.
The first trees are turning, evidence of the cooler, longer nights. Blinding white July mellowed to golden August, the long shadows playfully hinting at the darker days to come. But not yet: Not just yet.


The Yuba River is a swift blue ribbon of snowmelt, hurrying from the High Sierras to the Sacramento Valley. It cascades through steep canyons, pausing in an occasional pool before squeezing its way through elephant-sized blue granite boulders, galloping to the lowlands in white waterfalls, a firehose full-blast.



In Bridgeport, the steep mountain canyons soften to sinuous, rolling hills; the roaring torrent becoming a purring kitten. The river here is wide, shallow, the long flat beach filled with picnickers and toddlers in water wings.


In a wet winter, the river may swallow the beach and become hundreds of feet wide. By summertime, the receding waters have left whole worlds in the sand. The foliage goes to work reclaiming its turf, and the Summer Girls go to work exploring.


My feet wear proud callouses; tough skin that can clamber up scorching boulders fast as a billy goat, transform into powerful flippers in the strong current. Walking by the river in the oven-hot afternoon, I am out of time, a sum of every summer inside of me. My shadow is my only reflection; a long-legged stilt walker, a horse-girl on the moon. My shadow body stretches, bends, becomes a Willow.


Where the foliage is dense, I climb in green canopies, tendrils reaching a thousand directions. I am lush, green, succulent; Wild Grape, dappled in sunlight and shadow.


Whether this is a tangle of weeds or a Medicine Garden really depends on your perspective. The birds twitter and debate in their tree apartments above, utterly content with their bounty of berries and bugs. I try to be still in the blue half-shadow. I want to gaze deeper into the Riparian Jungle; so many layers get lost when I am Rushing and Supposing about. As I slow down, the useful plants begin to appear everywhere. Even in the spaces between, there is a certain extra magic, gauzy and fine like spidersilk. A slightly different quality of light. The hallmark of a healing place.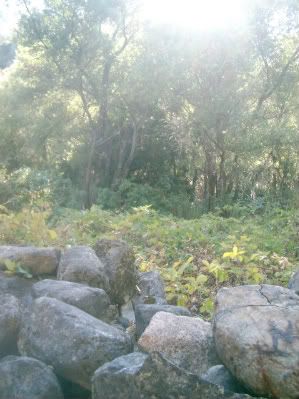 This scene did not look the same two summers ago. Record-breaking rains turned the Yuba into a monster that devoured everything in its path. When I came to explore in the spring, I found a tableau of destruction: the State Park bathroom uprooted and lying upside down 200 feet from its foundations, the Willow garden a flattened, mangled mess. My special, secret place had been leveled.



Today I am filled with awe at the regenerative powers of Nature. Only two summers later, almost all evidence of the destruction has been erased. Here and there a memento, but even these are disappearing back into the earth, enfolding back into the larger cycle.


Exploring the Bridgeport Medicine Garden: Willow
Here are my sweet green-grey friends, flexible and undaunted by the thrashing they took in the flood of the winters past. Willow contains salicylic acid, the precursor to the pain-relieving ingredient in aspirin. For thousands of years, the inner bark has been used for relief from headaches and arthritis. Salicylic acid is also used as an ingredient in skin care products, where its ability to make the epidermis shed more rapidly comes in handy when dealing with conditions like acne, psoriasis, calluses, corns, and warts. Beauty potions made from Willow itself will work much more gently than over-the-counter products, sweetly softening and toning the skin.

Wild Grape
If you can beat the birds to these dark purple jewels, you will get a sweet and juicy mouthful of fruit that is bursting with anti-oxidants. The color in dark red, blue, and purple fruits comes from a class of flavonoids called anthocyanidins. These potent anti-oxidants are like superfood for our cells, and the extra boost to cell integrity is seen long-term in the reduction of heart disease, and immediately in the reduction of wrinkles. Not that I would be so terribly vain as to worry about that... (yeah, right!)



Grape leaves may also be steamed and eaten (think dolmas!), and they are used medicinally to cool off inflamed conditions. The fabulous herbalist Kiva Rose has a great post about Wild Grape over here.



 

Mugwort




I remember very average-sized Mugwort growing here pre-flood, but something seems to have changed for the better after the great Pummeling of 2006-- these specimens are nearly six feet tall, among the biggest I've ever seen! I am glad they are so darn happy.



Mugwort is used as a bitter to move stagnant energy in the digestive and reproductive systems. It is useful after a meal that refuses to digest-- for example that Weird Potluck feeling (when you've had peanut-butter-chocolate-melon-salad followed by Brie and sardines, ahem). Mugwort's strong bitter taste (and you have to TASTE it, no popping capsules) can help set things right again; try a tincture or a tea.



Mugwort is a beloved Moon ally for the ladies, since it brings on and regulates the menstrual cycle-- especially for young women just starting to bleed, or women getting off of birth control pills. Its strong clearing energy also makes it a popular ingredient in smudge sticks. It is also a psychic enhancer, hence its appearance in Dream Teas. Be aware, however, that Mugwort's powers of enhancing visions and bringing prophetic insight can send you flying around the Dreamworld all night long on Important Missions, and you may wake up feeling more exhausted than refreshed!



A plant of many uses, Mugwort is also used topically (as a wash-- try a strong tea or a vinegar) AND internally as an antidote to Poison Oak. If you do end up touching Poison Oak, wash the area of contact with cold water and soap and start a Mugwort regime IMMEDIATELY. I've seen it stop and/or temper the effects in a dramatic fashion.



 

Elder Flowers




Elder has been used by Native Americans and Europeans since the dawn of civilization-- even its name speaks to its reputation for enhancing and lengthening life. In times when flu epidemics could mean the decimation of entire villages, the flowers and berries of Elder have been beloved allies of the people. Modern research supports what folk tradition has known for centuries: Elder is strongly anti-viral, stimulating to the immune system, and specifically supportive to the respiratory system. Another dark purple berry, it also has high levels of those anthocynanidins so crucial to the integrity of cells and their ability to effectively hunt down and capture the dreaded Free Radicals. (I am referring to the bad Free Radicals, now, notthe interesting kind with goatees and Che Guevara posters). I am putting up a ton of Elderberry tincture this year; I'm so excited to try it in different combinations (with Ginger? Echinacea? Red Root? Osha?) for immune support.



 

Elder Berries




Late Summer makes me into a nostalgic creature, I admit; there is something about the disappearance of the Light that makes me yearn for days and people of my past. The gift of this keening feeling is a re-emergence of my creative powers-- in Summer's indolence, music served as a soundtrack, books as entertainment; now everything my senses take in becomes immediate fuel for my own songwriting and dreaming. Though I do not grow my own food garden (beyond a few tomatoes and herbs), I have a real sense that I am cresting towards Harvest right along with the Earth energies. Riding this wave of the seasons grows more poignant and more intense every time I round the wheel; an utterly unexpected boon of aging. I hope I use it well. Happy Late Summer to all of you!