Whew! Ladyfest has come and gone, and I am finally starting to recover (after being a thousand-pound-zombie at work all week, and actually falling asleep in the middle of a rowdy dinner party last night-- complete with Drooling!).

I have a new found respect for Event Planning-- extending to even the smallest effort. The other day I thanked the deli crew at our local Co-op so effusively for my lunch that they actually looked frightened of me!

So how was it, how was it, I know you wanna know.... well, it was amazing!!! And a roller coaster ride. The workshops could have supported a lot more attendees, but those who came were over the moon about the quality and diversity of our teachers, and the high degree of organization. Things went so smoothly! Thanks in no small part to the Chamomile tea I drank all day long, to soothe that "acid stomach" feeling that comes from too much excitement, and to calm jingle jangle of the nerves that needed to remain calm for a 16 hour day. Chamomile is an old standby, found in almost every cafe-- but just because it is common, that doesn't mean we should forget about it! This little yellow flower truly is a superb nerve tonic and stomach soother.

The concert at night was packed, with the coolest audience ever, and I will blow my own horn and say that everyone agreed that each of the eight acts were totally awesome! (I picked 'em, and I'm proud to say I knew what I was doing.) I put in a Personal Best during the Shamrocks' last song... I was encouraged by the hoots and yelps from my girlfriends in the audience, and riding so high on the wave of Female Empowerment, that I was not just down on my back, but actually manipulating the whammy bar in a lascivious fashion. (Ahem.)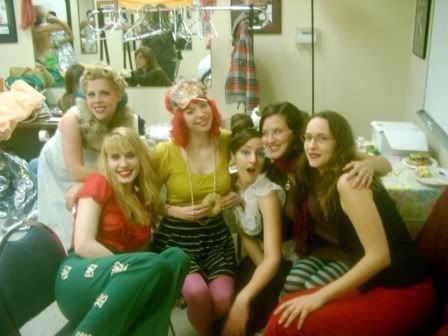 Some of our Ladyfest Concert performers: Uni and her Ukulele, Ricky Berger, Natalie of Agent Ribbons, myself, Adrienne of Coal Beautiere, and Catherine Scholz

This week has been hard... that whole Deflated Ballon, Lost Purpose feeling. (Sleep and Licorice tincture to the rescue, for those depleted adrenals!) But at the same time, there has been room once more for the quieter pleasures, which is a true joy. We all know that Slowing Down is the only way to enjoy life, after all... and on that note, I am glad to announce that the Morning Walk With Cats has returned!: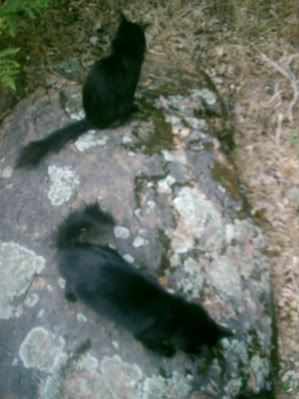 The stunning Fall beauty of the hill behind the house: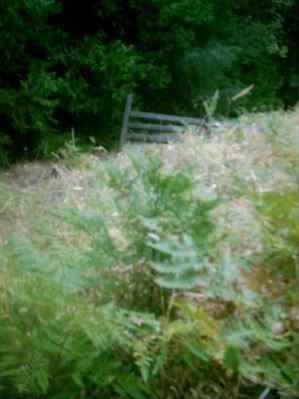 Ferns, still going strong, though all the grass is dry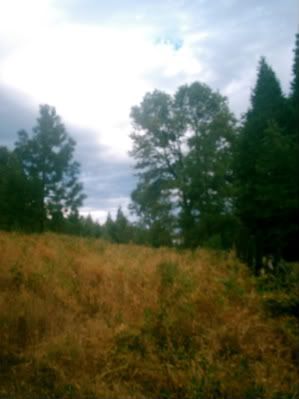 After a typical Northern California summer in the Sierras-- with blue skies every day-- it is so exciting to see clouds again!


Oh that October light... proof positive that there is a Master Plan...



The perfume of leaves and earth is intense in the mornings and evenings. My soundtrack riding to and from work is the rich, deep, slightly spooky sounds of Fairport Convention:


"Come all ye roving minstrels, and together we will try... to raise the spirit of the earth, and move the rolling sky..."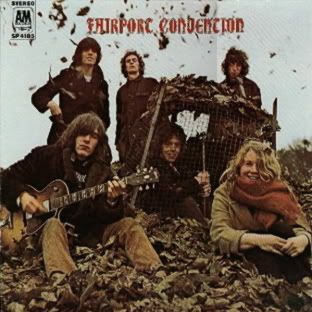 (Oh Sandy Denny, I love you!)


The Hawthorne berries are ripe, and there is a last wave of herb gathering to be done before the real cold sets in. I love the quickening before the great Slowing Down of winter... and I know you are all running around like squirrels burying your acorns, too!

Viva Autumn!



The very last sweet pea (Only one on the whole hillside! A true mystery!):